What is Inter-Facing?
The word "interface" means "place of interaction and the common boundary of two neighboring systems / organisms".
Lacking clarity in relations to oneself, to others and even to the earth, these boundaries can become areas of enormous misunderstand and irritation.
The Inter-Facing Method seeks to reconcile common boundaries, beginning with our personal and concrete Inter-Facing with the earth (gravity). This integrity is the indispensable basis for group interaction.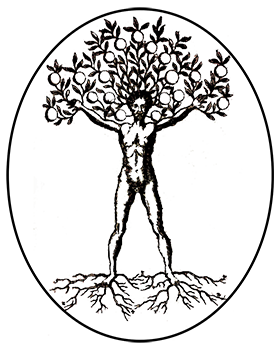 What seems like a naive fable actually corresponds to the understanding of the world from antiquity to early modern times. Humans and nature are clearly one, human as a microcosm in a macrocosm, effectively as a connection between earth and sky.

From the 18th century, however, the worldview changes, the natural sciences appear and draw an image of the earth as a machine that serves us. The natural unity disintegrates, especially in the developments of the 19th century.

The Inter-Facing Method is an important contribution to restoring authentic unity and cooperation.
Find out more at Seminars